REBUILDING
IS
RECYCLING
It's good for the
environment!
Mark your calendars now for Thursday, March 26th, 2020, when the next ERA EXPO kicks off with a day at J&N. We will arrive at J&N by bus at 9:00 a.m. to begin an exciting day of information-filled talks, tours and a delicious mid-day meal. The tours will include a trip through J&N's sophisticated, high-tech warehouse and shipping department. We will also tour their rebuilding shop.
J&N Electric carries many electrical products beyond their wide range of starters and alternators. Various manufacturers will present the very latest information on their products. Learn about the newest developments LED lighting, new types of fuses used in late-model applications, relays, solenoids and more.
This Expo will be held at the Holiday Inn Cincinnati Airport in Erlanger Kentucky, about 30 minutes outside of downtown Cincinnati and just minutes from the airport. All other show events will be held under one roof with the Expo and seminars taking place inside the hotel. There will also be a free breakfast buffet for all ERA members who are registered for the event. The hotel provides free airport shuttle service.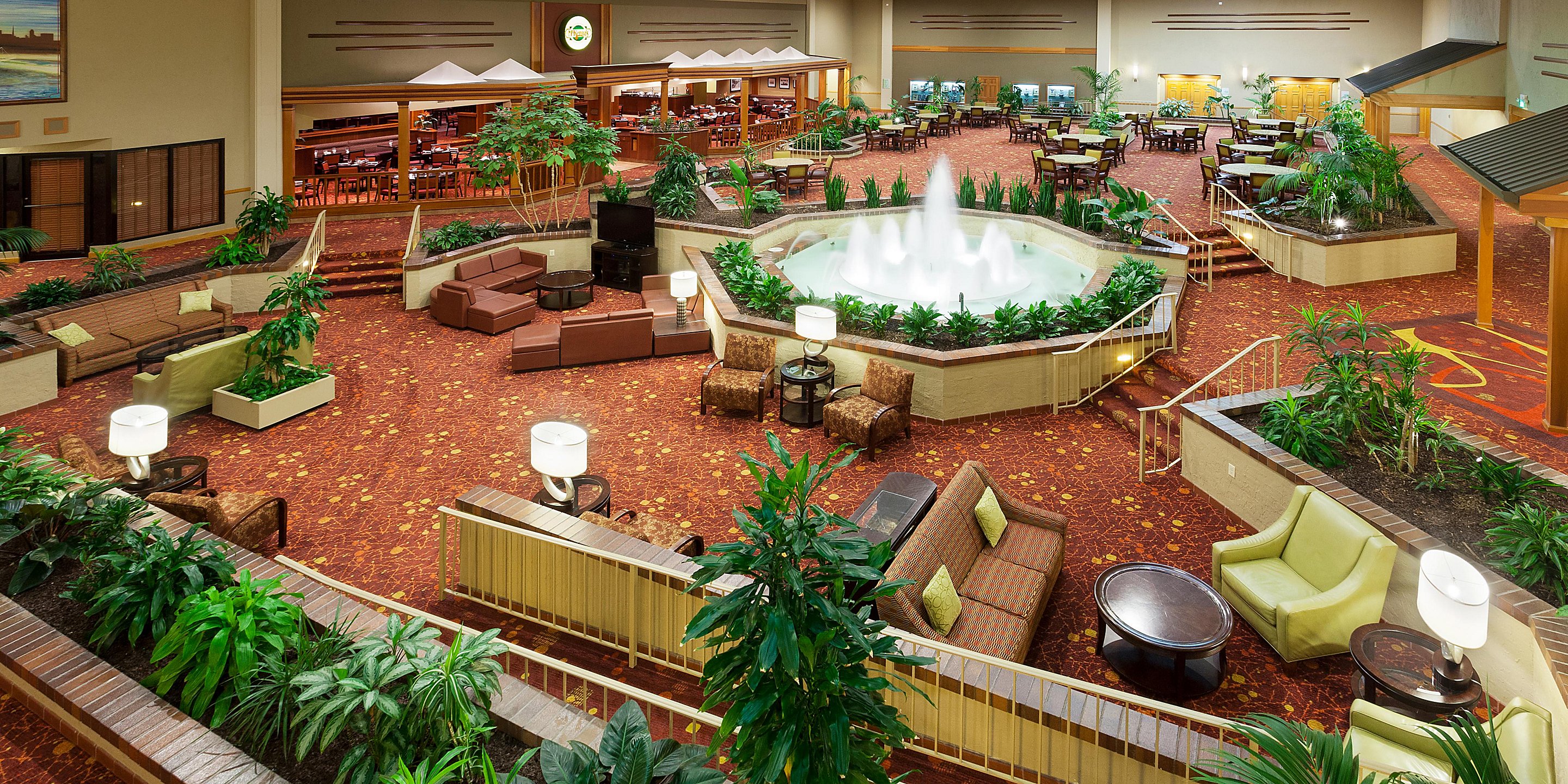 The complete show schedule with the lineup of seminars and presenters will be announced soon.



What's the Electrical Rebuilder's Association About?

Get a sneak peak at what goes on at the Electrical Rebuilder's Association conventions and website.


Hear what people in rebuilding industry have to say about the Electrical Rebuilder's Association.


See first-hand how the ERA can help you and your business!


Watch it here or view the larger HD version on YouTube



ERA Membership Benefits!

When you become an ERA member, you gain immediate access to many different small business services and discounts, a forum composed of industry experts and fellow rebuilders and a wealth of valuable information. Together, these resources can help you lower your costs, boost your profits and deal with the unique challenges of running your electrical rebuilding business.

As a member of the ERA, you support the electrical rebuilding industry and can also make new friends along the way!

Take a video tour of the ERA Web Site

If you are an electrical rebuilder, dealing with starters, alternators and generators, we are here just for you!

Our purpose is to help you succeed in business!

There's so much information on this website, that we created this video to be sure that you don't miss any of the valuable resources that come with your ERA membership.


Watch it here or view the larger HD version on YouTube
ERA Exchange Members' Magazine

ERA members can download the latest edition of the ERA Exchange, at their convenience, in an easy-to-read PDF format.

Whether you want to read Mohammad Samii's latest column, browse the classifieds or look for the latest rebuilding tips, you can always find it here online.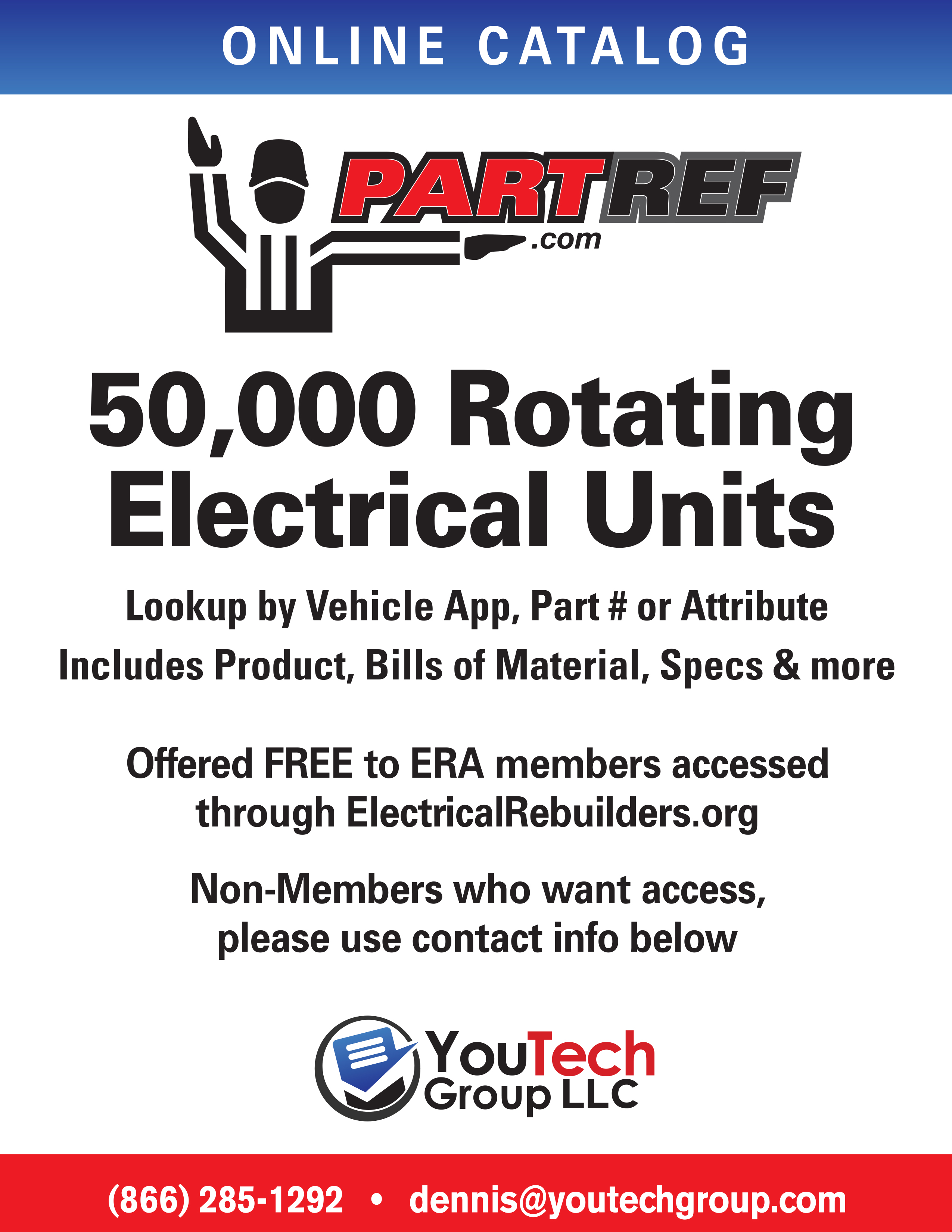 Partnership with Apptrak Brings Deep Discount for ERA Members

Apptrak is a web-based starter/alternator information database tool created for electrical rebuilders and managed by the electrical rebuilder, Whatcom Electric. Having the parts and cross-reference information that you need, right at your fingertips, saves you time and eliminates trial and error guess work. Apptrak is designed to help electrical rebuilders operate more efficiently and produce a higher quality product by quickly providing the data that they need when they need it.

Apptrak Online includes:

Application look-up
Unit cross reference
Parts breakdowns
Clear unit photos and specs
Unit substitution information
up-to-date industry pricing
Keep your own notes

Try it before you buy it! Apptrak offers a free two-week trial for rebuilders.

$395/year—Includes two users per business

$249/year—Special price for ERA members. Includes two users per business

Sign up today! Call 360-255-5990 or Send Mail
Contact Information

Electrical Rebuilder's ASSOCIATION
Phone:
(636) 584-7400
Fax:
(636) 584-7401
E-mail:
office@electricalrebuilders.org
Mail:
Electrical Rebuilder's Association
P.O. Box 906
Union, MO 63084
Office Hours:
Monday through Friday from 9:00 am to 5:30 pm

An ERA Publication
AD SALES: Stephanie Schroeder
Any questions regarding advertising in the magazine please contact Stephanie Schroeder by email. Emailing is much faster as well as more reliable. Email response time is anywhere from 1 to 24 hours.
E-mail:
smsdesigns@hotmail.com
Mail To:
Electrical Rebuilder's Association
P.O. Box 906
Union, MO 63084
ERA Events
& News
12/07/19

Nov 01
Oct 01
Sep 01
Aug 01
Jul 01
Jun 04
May 01
Apr 04
Welcome!
New ERA Members

Bud's Starter and Alternator Shop, Jonesboro, AR
Countryside Repair, Elkton, KY
Greenlight Auto Marine Electric Inc., Plantation, FL